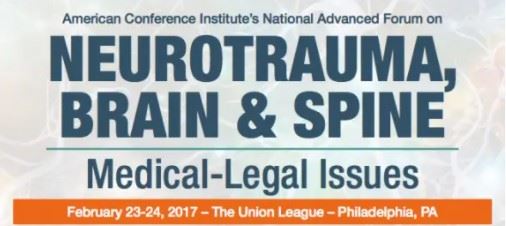 For over 40 years, Paul Simonson has represented victims of medical malpractice who have suffered from serious injury and wrongful death.
Paul has been selected to speak to American Conference Institute's National Advanced Forum on Neurotrauma, Brain & Spine. Over the years, Paul has been a leading contributor in the area of advanced medical malpractice related topics and has lectured at Harvard Medical School on patient safety issues in weight loss surgery; to the American Association of Hospital Risk Managers on hospital-based gastric bypass issues; and for the American Conference Institute on the management of post-operative leaks following gastric bypass surgery.
Topics to be discussed during the presentation:
Understanding why and how neurosurgery is a high malpractice claim.
Underwriting challenges associated with neurosurgery.
Discuss a Neurologically-impaired infant from an obstetrical event.
Additional information on the conference – https://s3.amazonaws.com/marketing-aci/PDFs-F17/860I17_S.pdf