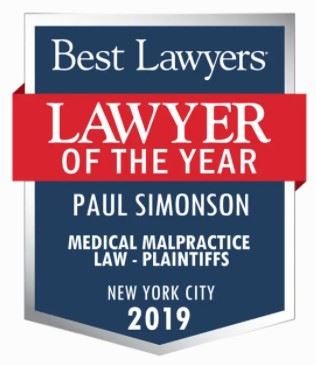 Best Lawyers, the most respected peer-review publication for attorneys, has named Paul Simonson "Lawyer of the Year" for his work in Medical Malpractice Law – Plaintiffs in New York City. This award came "due to the extremely high feedback" from his fellow Best Lawyers. Awarded annually to only one lawyer in each practice area in each community, this accolade signifies Mr. Simonson's stellar reputation and outstanding achievement as a New York medical malpractice attorney.
Best Lawyers uses a sophisticated, transparent peer review methodology to compile its list of outstanding attorneys. Only those who receive high ratings on the quality of their legal services by leading lawyers in the same geographical area and same practice area are included in the list of best lawyers published annually. Only those who receive the very highest ratings in a geographical area are named "Lawyer of the Year."
Simonson has received numerous honors throughout his exceptional career, including many Best Lawyers awards. However, this latest recognition is especially significant because it demonstrates that the top attorneys in New York City hold him and his achievements in very high esteem. "I am both honored and grateful for the high rating bestowed on me by my fellow New York attorneys," says Simonson. "It is truly humbling to be awarded this prestigious recognition in the 25th edition of Best Lawyers."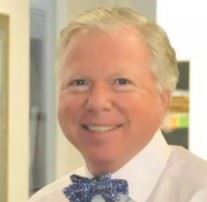 Simonson views this latest award as a testament to his dedication to seeking and obtaining justice for his clients. In his more than 40 years of practice, he has always measured the quality of his legal services and success by the results he has achieved for clients who have been seriously injured due to others' errors and negligence. "I believe my clients understand that they can count on me to guide them through the very complicated legal process entailed in a medical malpractice case," Simonson says.
Together, he and his partners at Simonson Goodman Platzer PC have successfully represented thousands of personal injury and medical malpractice clients, while Simonson alone has recovered money for his clients in 98% of the cases he has handled, totaling hundreds of millions of dollars.